1.What is steel forging?
Steel forging is a metal forming process that pressing steel bars into desired shapes under pressure of forging dies.
2.What kinds of steel forgings can we make? Can custom service be supplied from us?
All the steel forgings produced in our company are all customized from our customers' drawings or samples. Such steel forgings can be supplied in different industries. For more application of steel forgings, pls check our industries serve page.
3.What are the main material specifications of steel forgings?
We can divide steel forgings in alloy steel forgings, carbon steel forgings and stainless steel forgings. Main material specifications of steel forgings are AISI 1020, AISI 1035, AISI 1045, ASTM A105, 20CrMnTi, 20Cr, 40Cr, Q235, Q345, 20CrMo, 30CrMo, 35CrMo, 42CrMo, ect.
4.What is the process of steel forgings in our factory?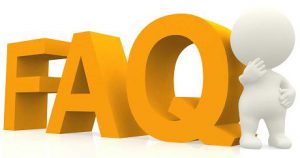 The production process in our factory for steel forgings is closed die forging, which is designed for small parts. For large components,open die forging is the right process.
5.How large of steel forgings can we produce?
With forging equipments ranging from 300t-2500t, we can produce the largest steel forgings about 50kg, and the smallest is around 0.2kg.
6.Is machining service available after forging?
Of course, machining is also available in CFS Forge. We have been equiped with a whole machining line to meet all the machining requirements.
7.What are the main differences between steel forging and steel casting?
Steel forging and steel casting are all the metal forming processes. The main differences are that products after steel forging can achieve higher strength and better mechanical properties than that of casting.
8.How long will it take to finish a sample order and mass production order?
Normally, it will take about 30-40 working days to finish forging dies and samples, and another 35-45 working days for mass production after sample is approved.
9.How does CFS Forge do quality control during the whole production process?
To ensure high quality, we have a whole quality control system for steel forgings. For example, except some production equipments, we also have relevant testing facilities to ensure correct chemical composition and mechanical properties. Besides, 1-2pcs sample will also be provided by free to our customer for testing before mass production.
10.What are the payment terms of CFS Forge?
100% tooling cost prepaid with order, 30% payment of production paid after sample is approved, balance 70% payment of production is paid before delivery.