As all the steel forgings produced in our factory are limited to closed die forging process, so below we will introduce steel forging process under closed die forging technology in detail. Normally, main steps of closed die steel forging processes are die/tool making, billet cutting, billet heating, forging, trimming, heat treatment, shot blasting, machining, surface treatment, inspection and package.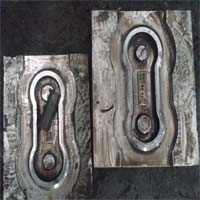 Step 1. Die design & making
Dies making is the unnecessary step for close die steel forging parts. Once a new order is placed, our engineer will design dies according to steel forging drawing from customers. Unlike casting,steel forging dies will include forging dies, trimming dies and flatten dies, that is why forging dies are much expensive than casting molds.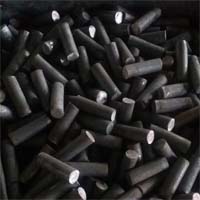 Step 2. Billet cutting & heating

In our forging company, we will keep some common steel material specifications in stock for continious production. After dies are completed, steel billets will be taken from our material warehouse, then cut into required length and heated by medium frequency furnace before forging.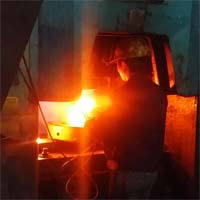 Step 3. Closed Die Forging
After heating billets, heated steel bars will be placed under upper and lower dies, and then pressed into desire shape, but redundant material will shown around the product, which is named as flash.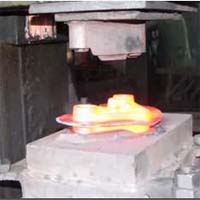 Step 4. Trimming
Now forging blanks with flash are obtained, to remove the flash, the forged steel blanks will be put under trimming dies and pressed again. In this step, a whole forging blank is finished.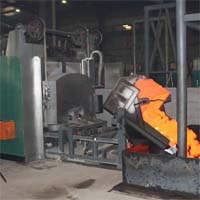 Step 5. Heat Treatment
To improve the strength and mechanical properties, heat treatment will be done after forging.Like investment castings, common heat treatment methods for steel forgings are normalizing, quenching, annealing, tempering & hardening, solution treatment, etc. Of course,heat treatment is only operated when it is required.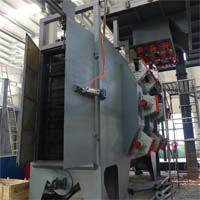 Step 6. Shot Blasting
To remove the scale and achieve better surface finish,steel forgings will be shot blasted. After shot blasting process,products will look much more clear and smooth.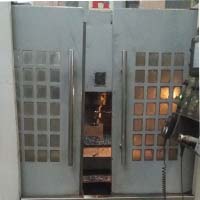 Step 7. Machining
Although the tolerances of forging blanks are tighter than that of casting ones, sometimes it is still not enough for application, in this case,machining is needed. In our company, main machining equipments are NC lathe and CNC. NC lathe is used for simple machining, while CNC is for precision machining with high machining cost.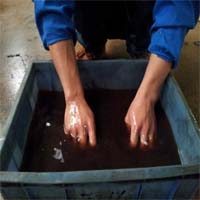 Step 8. Surface Treatment
If there is no special surface treatment requirement, water/oil anti-rust painting is enough before package. Sometimes special surface treatments are also required according to the application of steel forgings, like colour painting, zinc plating, electro painting, etc.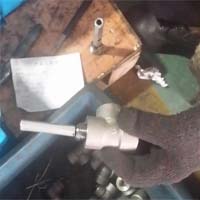 Step 9. Inspection
Inspection is also an important step. We can divide inspection process into external inspection and internal inspection. External inspection includes: dimention testing,visual defects inspection. And internal inspection refers to internal properties inspection.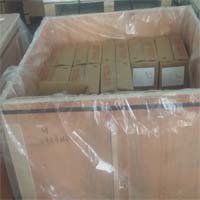 Step 10. Package & delivery
For exported steel forgings, to protect products from damage, we will pack products with ploybag, and then put into standard wooden case. Besides, we can also customize package according to customer's requirements. Located in Ningbo port, it is quite convenient for us to deliver products to clients' destination ports both by sea or air.