Why Machining for Steel Forgings?
Machining is the process of removing excess material and achieving exact dimensions as per the requirements. The process of machining converts the steel forged part into a fully finished and ready-to assemble component.
Here our machining service can be seperated into two parts, one is Rough Machining, and the other is Precison Machining.
Rough machining mainly means some simple machining works done by machining equipments like drilling machine, milling machine, nc lathes, and some other small machining equipments.
For more accurate tolerances, precision machining will be required by CNC, which will charge you high machining cost for the high equipment cost and labour cost. So our in-house machining service includes: turning, milling, roll threading, cut threading, grinding, and die manufacturing.
Our Machining Service for Steel Forgings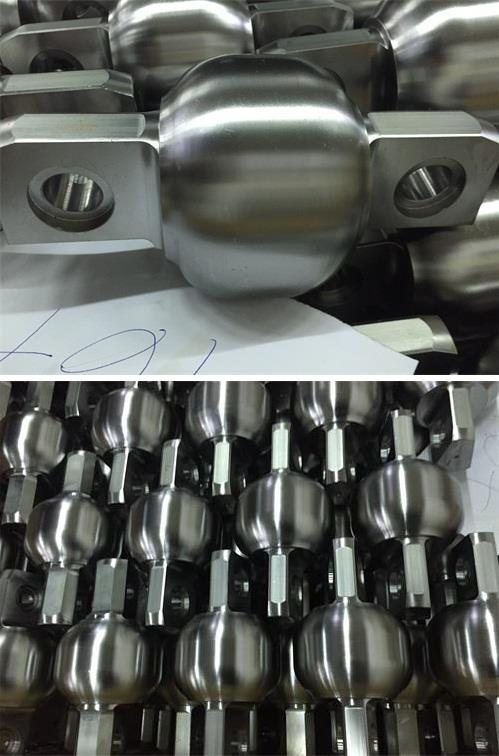 Although our closed die forging process can provide precision forgings for our customers, When it compares with steel casting, sometimes it is still only near net shape for its process limits. So, to provide our customers net shape or finished products, Fly forge can supply value-added machining service after closed die forging. This will without doubt to help our customers to save time and do control quality better.
Advantages of Machining for Steel forgings in Our Company
Equipped with all kinds of advanced machining equipments, such as cnc, milling machine, boring machine, drilling machine, ect. So we can provide you finished products with different machining demands after forging.
Mature machining technology. In our company,in addition to forging workshop, we have an individual machining workshop, which is operated by a strong engineer team. So you will no need to source extra machining job once you cooperate with us.
Machining cost & lead time can be saved. Our machining service is provided in order to offer our customers better service, so compare with some machining factories, our machining price will be quite competitive. Besides, the lead time can also be ensured if both forging and machining jobs are operated in the same company.
Besides machining services, CFS Forge is able to supply other value added services for steel forgings, such as in-house tooling, surface treatment, heat treatment, ect.
Contact CFS Forge (email us at cathy.forge@cnool.net) if you have any machining demands for your steel forgings, we will deliver finished components to you with attractive price!