Forestry mulcher teeth are the replacement wear parts used in forestry mulchers. To increase the wear resistance of products, such mulcher teeth are always designed with carbide inserted, which will directly touch the working ground for its high hardness. Steel forging is the reliable process to produce such wear parts. General process includes dies making, billet cutting & heating, forging for desired shapes, trimming and shot blasting. Click our closed die forging process for detail…
About Forestry Mulchers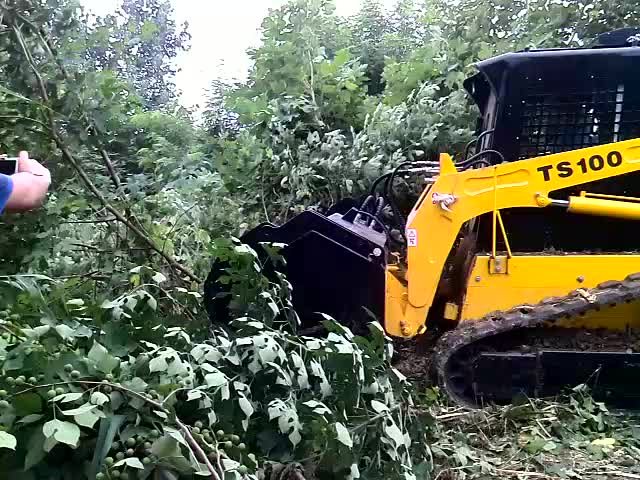 Forestry Mulchers are also known as Brushcutters, Cutterheads, Mulchers, Mulching Heads and so on. Forestry Mulchers selectively reduce trees, shrubs and vines to small pieces of mulch where they stand. Forestry Mulcher is a new alternative to traditional land clearing when complete removal is not necessary. Some of the benefits of Forestry Mulching include:
Layer of mulch suppresses weeds and stabilizes soil from erosion
Less expensive than traditional land clearing and doesn't damage the roots of keeper trees
Instant results and typically burnable in four months
The applications for Forestry Mulching are far and wide. A few of the most common include:
Underbrush removal
Billboard visibility
Wildfire fuel mitigation
Timber stand improvement
Hunting land improvement
Site prep
Utility clearing
Wetland mowing
Brush Clearing
Pasture clearing
Forest to Field
Right of way clearing
Geo boring access
Post-logging cleanup
Fire lanes and trails
Advantages of Forestry Mulchers
By processing trees and other vegetation where they stand, mulching machines eliminate many of the steps involved in land clearing such as site prep, cutting/felling/hauling, and site cleanup. This also eliminates the need for multiple machines such as a bulldozer accompanied by some combination of excavators, tree shears, wood chippers or grinders, and hauling equipment. On simpler jobs only one mulching machine is required, reducing fuel requirements and emissions.
Some mulching machines also have the ability to operate on steep slopes and in small or tight areas, in poor ground conditions, and in wet or snowy weather.
Mulching machines are capable of clearing land of unwanted trees and brush with limited disturbance to soils or desirable vegetation.
Traditional land clearing methods often present an increased risk of erosion by pushing over trees, uprooting the stump and roots, and substantially disturbing soils. In contrast, mulching the vegetation leaves the soil structure intact. The mulched material can be left on the ground and will act as an erosion barrier while returning nutrients back into the soil through decomposition. Over time, grass will naturally grow through the mulch and can be maintained with mowing.
Why Steel Forging for Forestry Mulcher Teeth?
Steel forging offers uniformity of composition and structure. Steel Forging results in metallurgical recrystalisation and grainrefinement as a result of the thermal cycle and deformation process. This strengthens the resulting forestry mulcher teeth particularly in terms of impact and shear strength.
Steel Forging is generally stronger and more reliable than castings and plate steel due to the fact that the grain flows of the steel are altered, conforming to the shape of forestry mulcher teeth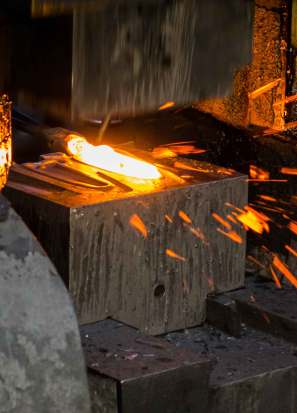 The Advantages of Steel Forging for forestry mulcher teeth include:
Generally tougher than alternatives
Will handle impact better than castings
The nature of steel forging excludes the occurence of porosity, shrinkage, cavities and cold pour issues.
The tight grain structure of steel forging making forestry mulcher teeth mechanically strong. There is less need for expensive alloys to attain high strength components.
The tight grain structure offers great wear resistance of mulcher replacement teeth. We have found that, on a blank HRC 38-42 forged mulcher teeth wear/wash is about the same as a high alloy
HRC 46-50 cast mulcher teeth. The difference being a HRC 46-50 casting does not have the ductility to handle high impact grinding.
Steel forging offers great cost saving for large runs.
In a word, steel forging is a efficient method for forestry mulcher teeth. It can offer consistent parts in large production runs. This forging process can continue to forge these parts on a regular basis to hold inventory between minimum and maximum levels, ensuring the parts are available to the customer on a regular basis timely.
Why CFS Forge?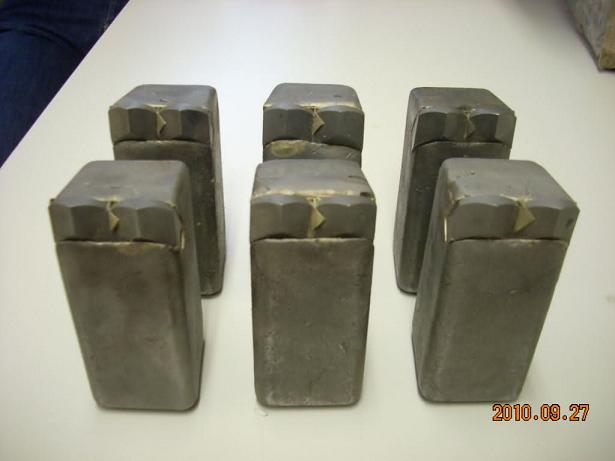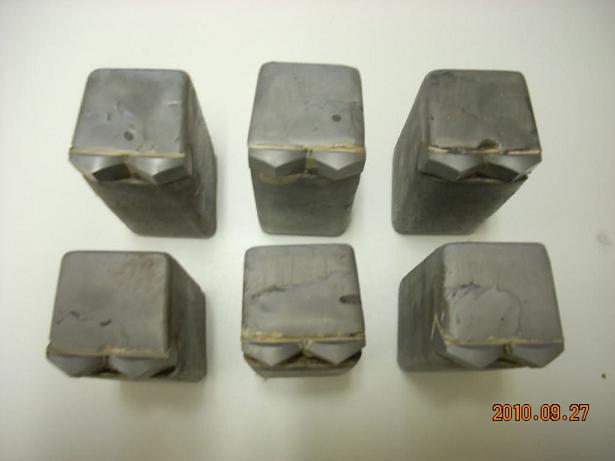 CFS Forge is the top leading steel forging company in China. With long years' forging and brazing techniques for forestry mulcher teeth, it is really a wise choice for our clients to cooperate with us.
Quality: Under the support of our advanced closed die forging process and strongth technical team, Fly Forge is always supplying high quality steel forged mulcher teeth to our customers around the world. Before delivering each batch of products, we will first send related testing reports to our customers for approval.
Latest Brazing Technology: We have a new brazing production line in house directly, so that we could braze tungsten carbide YG11 to the forged mulcher teeth body directly. This brazing capability is one of our advantages over other steel forging suppliers. The temperature control during brazing process is rather important, and our experienced technical staff could always do this job perfectly with good appearance.
Convenient Delivery: Ningbo is the second largest seaport in China. By the convenient sea shipment, our company is the preferred choice to develop new carbide mulcher teeth for forestry
machinery application. Our customers can enjoy lots of cost saving in shipment for our geographical advantage.
Cost: As a forging exporter in China, our customers will enjoy high quality forestry mulcher teeth in low prices due to our advance forging process and low material cost.
Request a quote today on forestry mulcher replacement teeth, or contact us for more information.