One of the constraints in steel forging often is the fairly high tooling cost than castings. This high tooling cost makes it difficult, or in some cases even impossible, for some companies to compete or justify developing many products in small production runs.
However, if companies buy forgings from China, they can enjoy great price disaccount, much lower than from local suppliers. So more and more companies from UK, Canada, America, Australia, etc contact Chinese forging company for their steel forging projects. Then what should you pay attention on during the whole purchasing process?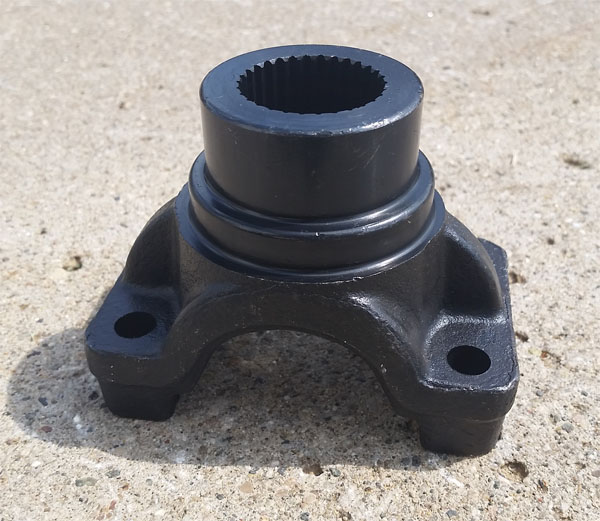 Here We Share with Some Tips:
1. There are lots of ways to source steel forging suppliers from China, such as google, b2b and even some trade shows. By comparision, google search engine is the most reliable way to find a forging supplier by searching their websites. Once entering words forging china or forging supplier china, a list of company pages will be shown. Like CFS Forge, you can find our company page directly by this route.
2. Email is the best way to record the information between forging supplier and buyer. When sending RFQ for forgings, keep in mind that all the information related to your part, such as material grade, quantity, surface treatment, ect, is clearly stated in your email or in the drawing. If no response from your potential supplier, remember to take a phone call in case they do not receive your email.
3. When evaluating all the quotations, it is not wise to select the steel forging supplier, who offers the lowest price. As a Chinese Saying goes "You get what you pay for!" No companies will do business at a loss, and a certain profit is necessary for a company. You should consider a supplier more from their scales, skills, service, ect. In the long term, a reliable supplier can help you to produce lots of forged steel parts in a more cost effective way, also the delivery will be timely.
4. Once your supplier is confirmed, remember to arrange payment according to the invoice asap, so that the company can schedule production right away. Also it is important to get agreement on payment terms before ordering, the most widely used payment terms in global trade is: 100% tooling cost and 30% payment of production with order, balance payment of production is paid upon your receipt of faxed B/L.
5. If you require machining of forgings, you should make it clear that whether the potential supplier have such machining capability. In China, lots of forging suppliers focus their business on supplying forging blanks only, and customers need to solve machining problem themselves, which will add extra cost and waste time. CFS Forge is the one stop shop for all steel forgings and post machining.
6. Inspection is also very vertical job. Before delivery, China suppliers should offer full inspection reports to you. And it is better for you to arrange a visit to the forging factory directly if convenient. As even if there is any dimension error or other quality problem, the supplier can reproduce or revise the mistakes timely. This will help to reduce your loss effectively.
Of course, there are also some other points buyers should know when seeking forgings from China. If you have any questions when you need forging service from China, pls follow the guidelines or feel free to contact us! As the forging expert, we can provide a complete forging solution.