Weld on D-ring or welded D-ring has a multitude of use. They are used primarily as temporary lifting (suspension) points on unwieldy structures and fabrications.
The "D" Rings are also used for "tie-down" points on similar objects for secure transport. Available in Weld-On only. Each type of weld on D ring has a weight load limit and maximum breaking strength, and larger size of weld on D ring can supply heavier working load limit.
The weld on D ring consists of a D shaped ring and a clip, which are drop forged in steel.
Features of Welded on D-ring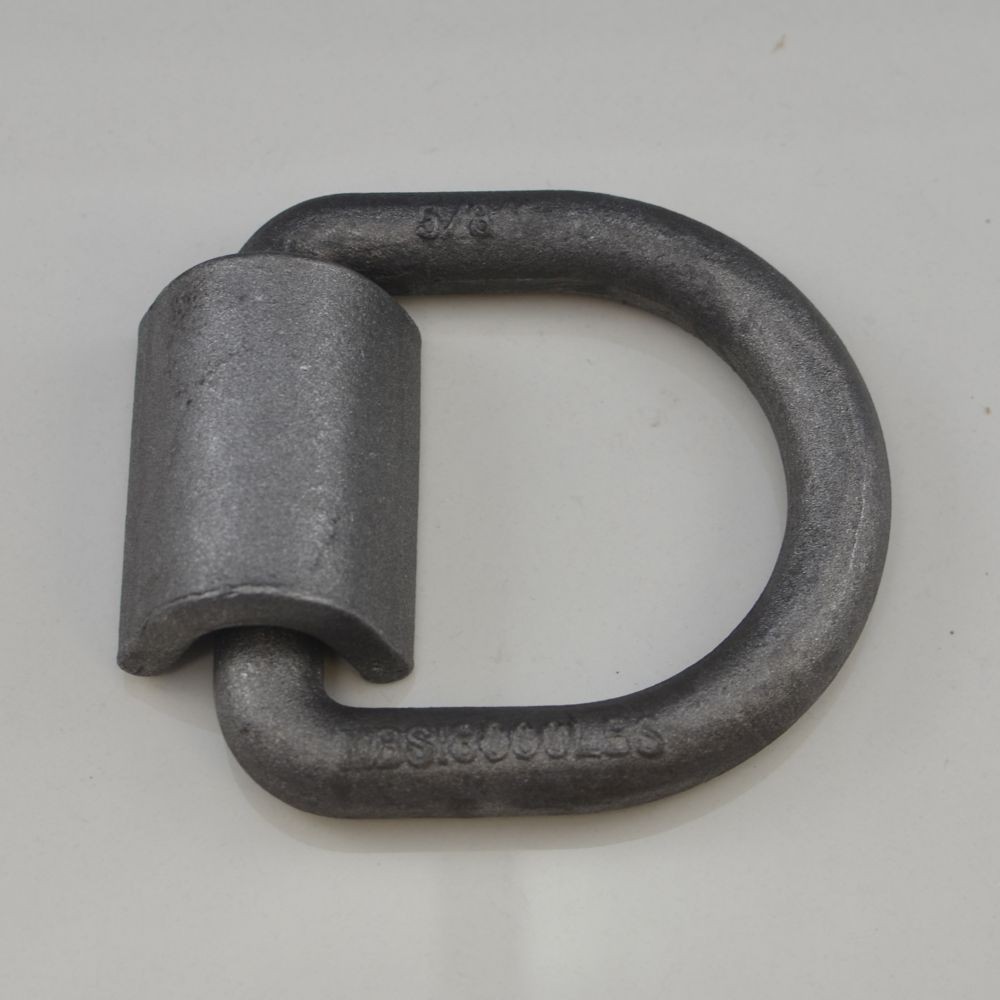 Material: Forged steel
Process: Both the D-ring and wrap are closed die forged, and each type of forging dies is required for production.
High strength: Closed die forging will provide a great strength for application, which casting is not feasible for its limitation.
Custom service: It is custom parts, we mainly produce such customized components from our customers' drawing or sample. So no matter what kind of D-ring you require, we can always finish as desired.
Quick lead time: Once sample is approved, the lead time will be short, as quick as 4 weeks.
Surface finish: Mostly is self colored, ready to be welded on trailer or truck body quickly, also could be painted with color if needed.
Application: Weld On D Ring is a super duty anchor point for your trailer or truck with different capacities. It is secure and durable for heavy cargo and require welding for installation.
Why Forging for Weld-on D-Ring?
Forging is a processing way using high strength dies, metal blank will be plastic deformed on forging press, then we will obtain the required shape ,size and internal quality. In deformation process, due to the limitation of the metal flow by the fuction of chamber model, forged parts with desired shapes can be achieved whose shape accords with the mould chamber.
Advantages of Hot Forging for Weld-on D-ring
High production efficiency. In the chamber cavity of mould, the deformation of the steel is proceeding, so we can quickly obtain the required shape.
Weld on D-ring in different types can be forged with this process,and the distribution of metal flow line is more reasonable. In addition, forging process can improve the serving life of D-rings.
High size accuracy. Forged weld on D ring can also achieve better surface quality,and no machining operation is required.
Forging process can save material waste of welded on D rings.
Tips on Installation & Welding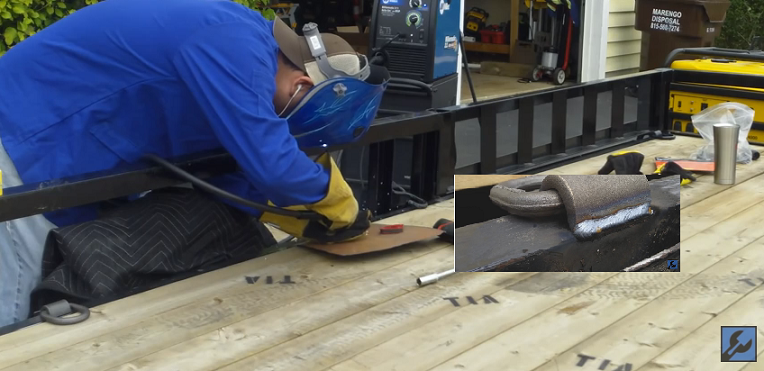 Welding procedures should be in accordance with those published by the American Welding Society or other technical group. All welding personnel should be properly trained and certified.
The area being welded must be cleaned to the bare metal, and free of any paint, scale, dirt, or other foreign substances.
Material being welded is AISI 1030 to 1035.
Place clip in welding position and securely clamp the clip to the mating surface.
Low hydrogen welding rod (5/32") or low carbon wire (.045") should be used.
A welding procedure which alternates from side to side and minimizes wear buildup is recommended to avoid distortions.
Surrounding area and welded area should be normalized to 600ºF, and allowed to slowly cool.
Inspect weld to ensure that it is free of cracks and slag inclusions.
Weld-on D-ring Supplied by Our Forging Company in China
As one of the largest closed die steel forging companies in China, CFS Forge have the capability to customize all kinds of welded on D-rings with the drawing specifications. Our custom forging service allows us to supply a variety of weld on D ring as well as steel forgings for other applications, such as shackles, hooks, forestry mulcher teeth, etc. We aim to provide our customers high quality products with most reasonable prices. The high quality is guaranteed by using superior raw material, advanced forging process and district quality control. All these will help us to deliver qualified products to our customers. So if you are looking for welded on D-ring, or other forged products, pls feel free to contact us, we will try our best to offer you our good price first.