You might hear from someone that steel forgings from China are bad quality, but still many companies are purchasing forgings from China, some of them with bigger purchase volume even set their own steel forging sourcing office in China. I don't think these companies are all stupid, then why is that?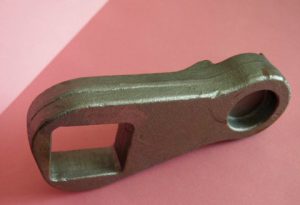 The answer is China steel forging manufacturers can produce quality forgings as good as Europe, US companies at even lower price, this is why the steel forging makers outside China lost their jobs to Chinese.
China forging quality is as good as US, if you want to figure out what is the China steel forging quality, you need to do investigation yourself instead of listening from someone simply, if you really want to have opinion, you should just listen to those people who have many years experiences of buying steel forgings from China.
One of our customer says:
Over the past 5 years, we have imported over 50 types of steel forgings from a Chinese forging company. We inspected and tested all of our steel forgings before shipping we only replace one type of forgings. All our other steel forgings ran well when we assembled them into use. The quality of China steel forgings is as good as many other European countries, you just have to find your way to manage your project and the steel forging company.
Most of people thought everything made in China low quality although the price is very low. But it's not always true! There is no free lunch, if you just want to spend 1 dollar, there is no way to get a good steel forging component. In China, there are hundreds of steel forging companies. Some of them have the capacity to creat good steel forgings, but some do not. You should bear this mind. Once you intend to seek a steel forging manufacturer from China, it's necessary to pay a visit before you placing you orders.