A hydraulic cylinder is the mechanical actuator that provides mechanical power to construction equipment, most notably engineering vehicles, manufacturing machinery, and civil engineering equipment. The hydraulic cylinder utilizes several individual parts that work together to create the large force in a unidirectional stroke.
Our forging company offer forging and machining service for a wide range of hydraulic cylinder parts, such as spherical rod eye, rod clevis, ect.
Why Forging?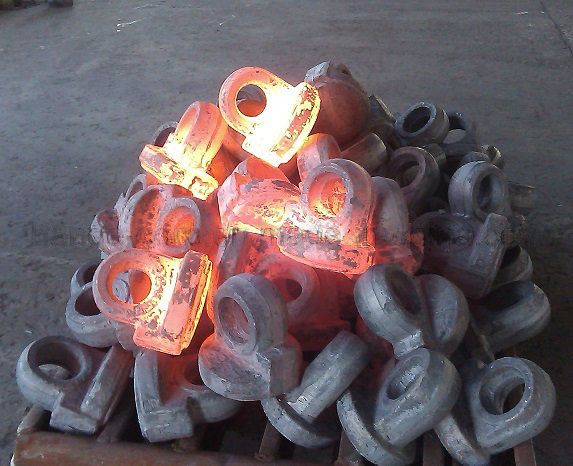 Forging is the metalworking process that pressing solid bars into shapes with the force of forging dies. Closed die forging is the forging method that usually applied for small precision metal components. Forging can produce hydraulic cylinder parts that are stronger than an equivalent cast or machined part. During forging process, its internal grain deforms to follow the general shape of hydraulic cylinder parts. As a result, the grain is continuous throughout the part, giving rise to hydraulic cylinder part with improved strength.
Additionally, forgings can target a lower total cost of hydraulic cylinder parts when compared to cast or fabricated parts. The long-term benefits of forgings can outweigh the short-term cost-savings that castings or fabrications might offer.
About CFS Forge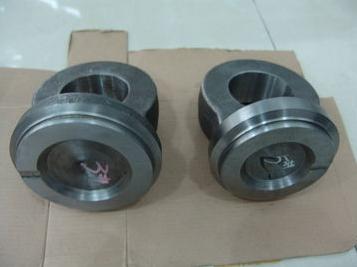 CFS Forge provides word-class customer service and quality is unsurpassed in the forging industry. With its long history, We have the perfect blend of experience and state-of-the-art technology to continue to lead the industry in safety, quality, and value.
Our closed die forging capability can produce custom-designed, custom-ordered hydraulic cylinder forgings with different dimensions. While we're known for producing quality forgings for manufacturers and subcontractors in the business of hydraulic cylinder parts, we also create a variety of other products as well. Whatever the need, our highly-skilled engineers can create it. When looking for the absolute best quality, quickest turnaround, and unsurpassed customer service.
Contact us for your request on forged hydraulic cylinder parts!
Tips on Ordering Hydraulic Cylinder Parts
As almost all the hydraulic cylinder parts need to be machined after forging, it is necessary to confirm if the supplier can supply you finished hydraulic cylinder parts, not forging blanks.
It is better to select a supplier like CFS Forge who has good experience in producing hydraulic cylinder parts. They will know how to avoid possible quality issues when production.
To be more cost effective, forging China can help our customers to save lots of cost. But we do not suggest to choose the supplier who provides lowest cost, which will probably bring you unqualified products.