Type 316 stainless steel is an austenitic chromium-nickel stainless steel that contains between two and three percent molybdenum. The molybdenum content increases corrosion resistance, improves resistance to pitting in chloride ion solutions and increases strength at high temperatures.
Type 316 grade stainless steel is particularly effective in acidic environments. This grade of steel is effective in protecting against corrosion caused by sulfuric, hydrochloric, acetic, formic and tartaric acids, as well as acid sulfates and alkaline chlorides.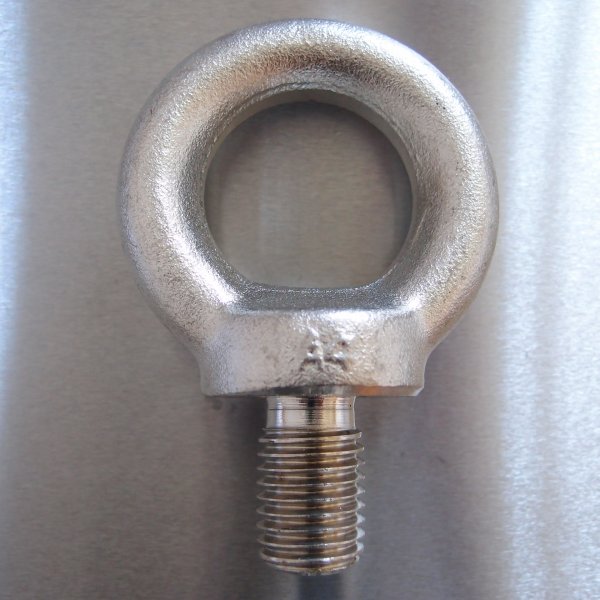 Compared with 304 stainless steel, metal fluidity of stainless steel 316 will be worse. So it will be more difficult to forged 316 stainless steel. But due to its better properties, 316 stainless steel is always used in closed die forging process.
Heat Treatment
316 stainless steel forgings can be annealed by heating the blanks to 1900-2100°F (1038-1149°C) for 60 minutes per inch of thickness and cooling/quenching rapidly. A final annealing temperature of 1950°F will imbue the greatest corrosion resistance. Neither 316 nor 316L stainless steel can be hardened via heat treating.
Machinability
Like other steel forgings, 316 stainless steel forgings can be machined with a series of operations: drilling, boring, turning, ect. To save cost, it is better to control the tolerance that workable in forging.
Differences between SS316 & SS316L                       
Stainless steel 316 and 316L are the two types that widely used in forging process. Here we share with the main differences between these two grades:
| | | |
| --- | --- | --- |
| Element | % SS316 | % SS316L |
| Carbon | max. 0.08% | max. 0.03% |
| Phosphorous | max. 0.045% | max. 0.045% |
| Silicon | max. 1.0% | max. 1.0% |
| Nickel | 10.0 – 14.0% | 10.0 – 14.0% |
| Molybdenum | 2.0 – 3.0% | 2.0 – 3.0% |
| Manganese | max. 2.0% | max. 2.0% |
| Sulfur | max. 0.03% | max. 0.03% |
| Chromium | 16.0 – 18.0% | 16.0 – 18.0% |
| Nitrogen | max.0.1% | max.0.1% |
| Iron | balance | balance |
316 stainless steel has more carbon in it than 316L. This is easy to remember, as the L stands for "low." But even though it has less carbon, 316L is very similar to 316 in almost every way. Cost is very similar, and both are durable, corrosion resistant, and a good choice for high-stress situations.
316L, however, is a better choice for a project that requires a lot of welding. That's because 316 is more liable than 316L to weld decay (though 316 can be annealed to resist weld decay). 316L is also a great stainless steel for high temperature, high corrosion uses, which is why it's so popular for use in construction and marine projects.
Neither 316 nor 316L are the cheapest option (304 and 304L are similar but lower-priced). And neither are the most durable option (317 and 317L, because of their higher molybdenum content, are better for overall corrosion resistance).
CFS Forge & 316 Stainless Steel Forging
CFS Forge provides complete custom closed die forging capabilities for 316 stainless steel and 316L stainless steel. We can deliver forgings up to 60 lbs. 316 or 316L stainless steel forgings are available in a range of dimensions and shapes.
In addition to 316/316L stainless steel, CFS Forge can forge other steel grades. If you need a specific grade of steel for your project, please don't hesitate to contact us. There's a good chance we have the material you need in our inventory, and if we don't, close relationships with our material providers enable us to bring in the material your project requires quickly and cost-effectively.
What's more, we use our in-house machine shop, quality-controlled heat treating processes, and proven testing capabilities to guarantee quality, consistency, and dimensional accuracy.
Request a quote today on 316(L) stainless steel forgings? Pls contact us right now!