Made in China is popular in the world for years. However, the image of Made in China has been judged and recognized as low quality, Chinese steel forging suppliers faced the questioning from oversea forging buyers and suffered from faith-lack.
To guarantee the quality, there are some main details for overseas purchasers pay attention to.
Quality of Steel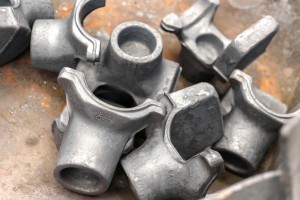 There are lots of steel factories in China, such as Xingcheng Steel, Hang Steel, etc. The capacity of each Chinese steel factory is different for steel forging industry, the steel used in steel forging making needs to be high standard and high quality, it's a basic element to build high quality products, however, some steel forging factories fail to get genuine steel if they happen to deal with thesteel vendor without honesty or using cheap steel bars to reduce material cost. It's very important to use reliable sources for steel. Currently, Xingcheng steel is the best steel bar producer in China and recognized as a quality guaranteed supplier, and there are some other producers of steel in China.
Equipments and Process
After reviewing the steel forging process, people may have an initial impresson on steel forging. Each steel forging production line will require several sets of equipments, such as medium frequency furnace, forging press, punching machine, shot basting machine, ect. The source (imported or homemade) and working time of these equipments will directly effect the production efficiency and forging precision. So before cooperation with a new steel forging company from China, it is critical to have a view of the production equipments.
Another factor we would like to mention is the used forging method. Generally there are two forging methods for steel forgings, one is open die forging ( free forging), the other is closed die forging (impression die forging). There exsits differences between closed die forging and open die forging. And usually a steel forging company only focus on one type of forging. Closed die forging factory is good at on small steel forgings. On the contrary, open die forging factory makes large steel forgings up to 10 tons. So if your part is very small, just several kilograms, then pls look for closed die forging factory in China directly.
Human Resources
People might have an impression that China is full of cheap human resources. The truth is we do have lots of labors but we are seriously lack of skiled forging workers. It takes years to have well trained steel forging technicians and engineers, we have to leave this problem to time.
Quality Control
Quality control is the most direct way to guarantee the quality of steel forgings in China. Due to the long distance between the purchaser and supplier, sample is mostly delivered to customer for inspection. Of course, supplier must need to inspect the samples first before delivery. Besides, lots of NDT inspection methods (such as magnetic partical inspection, X-ray, 100% visual inspection, etc) are used, and related inspection reports should be offered. CFS Forge also welcomes our customers to our factory to inspect the goods personally if convenient.
CFS Forge is the most reliable steel forging company in China. We have the most mature closed die forging technique with advanced forging equipments. And our machining capability enables us to offer finished products directly to our customers. So, forging China is really cost saving! Looking for best quality products with reasonable prices? Contact us immediately!