CFS Forge commits to providing customers across the nation with superior steel forgings. One of the value added processes CFS Forge supplies is rough machining for closed die steel forgings to near net shapes. This forging service dramatically reduces the amount of time required to machine forged stock into a finished product. Whether steel forgings you are sourcing, CFS Forge supplies the rough machined forged products you need.
What is Rough Machining For Steel Forging Products?
Rough machining changes steel forging blanks into that which is required by customers. The process of closed die forging increases the strength, soundness, and hardness of stock and improves the metal's mechanical properties. Raw or cast metal stock has uneven grain structures which can weaken the quality of the final product after machining. Forging blanks offers a refined, even grain structure with higher densities and less porosity that results in a higher quality product.
CFS Forge provides rough machining services to customers who recognize the excellent mechanical properties of steel forging products and who want to keep their manufacturing, machining, and transportation costs as low as possible. Once customers have the rough machined forgings by our company, they can provide the finish machining in a shorter period of time and supply a better quality product to their customers faster and with less expense. With a line of forged products formed through a variety of hot forging processes, customers can count on CFS Forge for exceptional forged parts and components.
Below are Some of Our Steel Forgings with Rough Machining: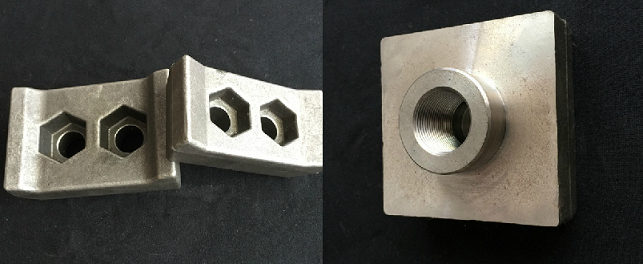 Contact us to learn more about rough machining as well as other value added services. Call us today or email us if you have machining requirements for your steel forgings. We will reply you as fast as possible.