Steel Forging is the metal processing technique that pressing steel billets in forging dies under high pressure for desired shaped. In the closed die steel forging process, metal bar or billet is heated by medium frequency furnace to a certain temperature, then placed between the dies for hammering so that it can completely fill the die cavity. Forging is quite a different from casting process that forming final shapes in solid status, while casting forms the shape by pouring liquid steel water into molds. After steel forging, the grain structure of material is refined, and physical properties are also improved. Compared with raw material, physical properties such as strength, ductility, and toughness are much better after closed die forging.
Due to the different types of forging processes, almost all shapes of metal parts could be forged in steel. Especially when the critical parts are used for safety consideration, steel forging will be the best production process. Steel forgings are always served for lifting & rigging application, automotive industry, forestry & agriculture application, etc.
Advantages of Steel Forging
Improved Stength & Properties
Due to the plastic deformation of billets, the steel's grain structure becomes compressed and aligned to the component shape which imparts greatly increased directional­­strength with reduced stress concentrations in corners and fillets. Components manufactured in closed die forging method are stronger than the equivalent machined-from-solid parts or casting parts.
Better Quality
Steel forging is performed by pressing steel bars in solid status, so it is be not easily to produce inner or outer defects by the direct deformation. But if casting, manufactures will have to face the defects problem, and MT testing will be required. So steel forging will offer less injection rate and high quality products.
Long Die Life
We all know that tooling cost of dies for steel forgings are more expensive than cast ones. Such forging dies are precision machined from CNC equipments and made from tool steel. But the serving life are quite long, can forge at least 50,000pcs. Fly Forge's in-house tooling capability can make and maintain steel forging dies directly, and tooling cost is charge only at a time.
Net or Near Net Shape
Closed die forging is the precision forging method for steel parts. Tolerances of closed die steel forgings are mainly decided by the accuracy of forging dies. Normally, we could achieve a close tolerances within ±0.5mm. This will greatly ensure that the forging blanks are enougn for application directly, and less machining operation will be required. So we could say closed die steel forging is a net or neat net shape process.
Wide Material Selection
Steel is a broad definition used for forging, we name such type of forging material as forged steel. Cast steel refers to the steel alloys used in casting process. Like what we show in our product catalogue, steel forging could be divided into stainless steel forging, alloy steel forging and carbon steel forging. Due to the bad mobility of stainless steel in solid status, stainless steel forging is more difficult to make compared with alloy steel & carbon steel forgings. Fly Forge could product steel forgings in a variety of material specifications, such as AISI 1035 ,AISI 1045, AISI 1020, 20CrMnTi, 20Cr, 40Cr, Q235, Q345, 20CrMo, 30CrMo, 35CrMo, 42CrMo, etc.
Cost Saving
Steel forging saves cost in sides of less material and machining. It can measurably reduce material costs since it requires less starting metal to produce many part shapes. Forging can also yield machining, lead time and tool life advantages. Savings come from forging to a closer-to-finish size than is capable by alternative metal sources such as plate or bar. Less machining is therefore needed to finish the part, with the added benefits of shorter lead time and reduced wear and tear on equipment.
Advantages of Steel Forging Over Other Processes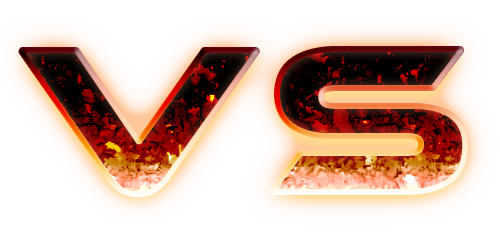 *Steel forgings are much stronger. Steel Casting cannot obtain the strengthening effects of hot and cold working.Steel forging surpasses steel casting in predictable strength properties-producing superior strength that is assured,part-to-part.
*Steel forging is more reliable and cost-effective. Due to the steel casting formed by steel liquid pouring, it is easy to form various defects occurred in a variety of forms.As hot steel forging refines inner grain structure and get high strength, ductility and resistance properties,so steel forged products are more reliable. And for large quantity, it is more cost effective compared with steel casting.
*Forging offer better stability during heat treatment process. Because alloy may be segregated when steel casting is heat treated, so castings require close control of melting and cooling processes, which may results in non-uniform heat treatment and affect straightness of finished parts. However, steel forgings will show more predictably to heat treatment and offer better dimensional stability.
Steel Forging VS Steel Machined parts
*Steel forgings require fewer secondary operations. Machining from bars directly will require additional operations such as turning,grinding and polishing to remove surface irregularities and achieve final dimensions. By comparison, in most cases,steel forgings can be put into application directly without secondary operations.
*Steel Forgings offer broader size range of desired material grades. Sizes and shapes of products made from steel bar and plate are limited to the dimensions in which these materials are supplied. However, steel forging may be the only metalworking process available with certain grades in desired sizes. Steel forgings can be economically produced in a wide range of sizes from parts.
Steel Forging VS Steel Welded parts
*Steel forgings offer more consistent,better metallurgical properties. Selective heating and non-uniform cooling that occur in welding can yield such undesirable metallurgical properties as inconsistent grain structure. In use, a welded seam may act as a metallurgical notch that can lead to part failure. Steel Forgings have no internal voids that cause unexpected failure under stress or impact.
*Steel forgings offer simplified production. Welding and mechanical fastening require careful selection of joining materials, fastening types and sizes, and close monitoring of tightening practice both of which increase production costs. Forging simplifies production and ensures better quality and consistency part after part.
Steel Forging VS Power Steel parts(P/S)
*Steel forgings require fewer secondary operations. Special P/S shapes,threads and holes and precision tolerances may require extensive machining. Secondary steel forging operations can often be reduced to finish machining,hole drilling and other simple steps. The inherent soundness of steel forgings leads to consistent, excellent machined surface finishes.
*Steel forgings offer greater design flexibility. P/S shapes are limited to those that can be ejected in the pressing direction.Steel forging allows part designs that are not restricted to shapes in this direction.
Steel Forging VS Reinforced Plastics/Composite(RP/C)
*Steel forgings offer broader service temperature range. RP/C service temperatures are limited and effects of temperature are often complex. Steel Forgings maintain performance over a wider temperature range.
*Steel forgings offer more reliable service performance. Deterioration and unpredictable service performance can result from damage to continuous, reinforcing RP/C fibers. Steel forging materials out-perform composites in almost all physical and mechanical property areas, especially in impact resistance and compression strength.
Our Advantages for Steel Forging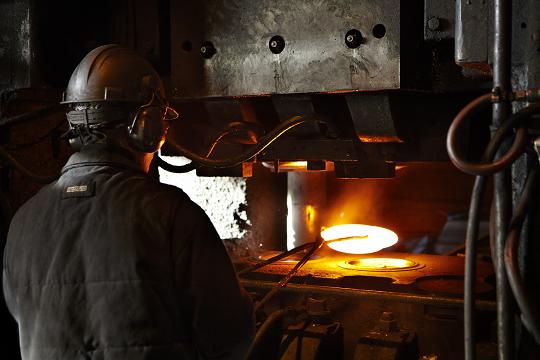 CFS Forge is the premier steel forging provider in China. We have totally six production lines to fulfill all kinds of production requirement with annual output 10000t. In our forging factory, Equipped with forging equipments ranging from 300t to 2,500t, we can supply steel forgings either small or large parts at your service. Besides, we can also offer below value added services:
With in-house tool & die shop, forging shop, and machining shop. We can supply products in house with the drawing specifications. No matter what kind of products are needed, we have the ability to meet all demands for any application. Compared to other steel forging compaines, we also have rich experience in delivering forging dies only according to the prints or samples.
Redesign service–Sometimes the original design is too costly for extra machining operations, or the working performance is not very good. Contact our company, our engineering team can help you to redesign the part combing our rich forging experience and the usage. To improve our customer service, our redesign service is always free of cost.
Convert casting into forging–It is common that defects are always occurred in casting. So if you would like to transfer your casting design into forging, Fly Forge will be your wise partner for this job. We will revaluate your current design and give you a new steel forging solution for approving.
Casting is also available in our company–We have our own casting foundry also, so if you have any need for castings, also pls do not hesitate to contact us. Of course, we can also help to source other products, such as stampings, metal fabrications, etc. This enables us to become a comprehensive service company.